African Researchers Team Up To Control Pests And Diseases
By Wangari Ndirangu (11th Nov 2022): Scientists from the East and South African region have mooted a collaborative approach to contain the challenges posed by pests and diseases in food production.
The experts who are working on an Integrated Pest and Disease Management packages to address the recent invasion of Fall Army Worms (FAW) menace called on the need to develop and scale up proper technologies to assist farmers avert losses.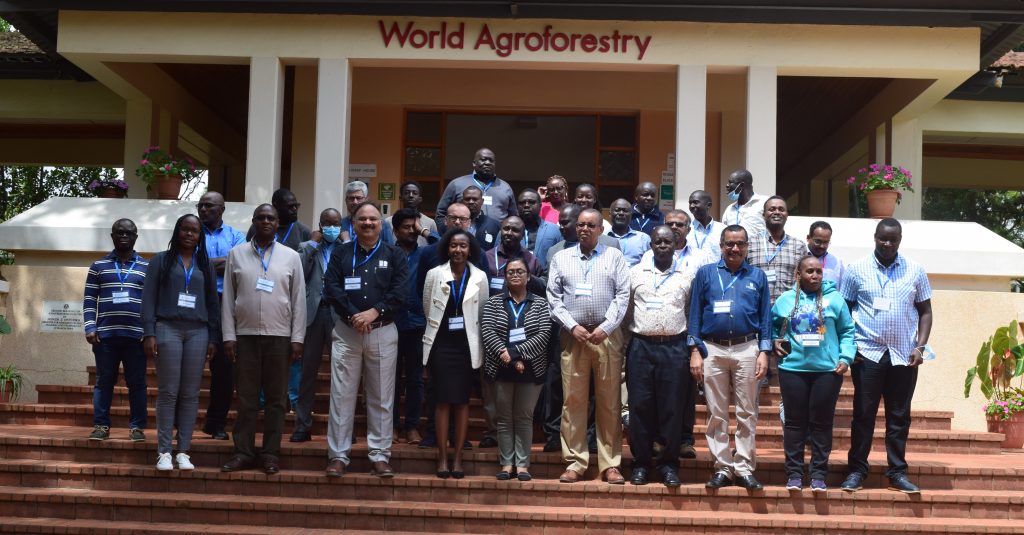 The Scientists under the Plant Health Initiative have been working on eco-friendly pest management technology to tame the spread of fall armyworm such as combined approaches like the use of resistant varieties, bio pesticides and related biological control methods that are affordable and environmentally friendly.
Speaking during a workshop on maize Integrated Pest and Disease Management (IPDM), Dr. Prasanna Boddupalli, Consultative Group on International Agricultural Research (CGIAR) Plant Health Initiative Lead expressed fears that previous interventions to control the invasive pests failed to realize the desired results due to high costs and chemical involved in the exercise.
He said the partnership envisaged a combined application of technologies for pest control was a good idea because various expertise would formulate different control components in the package and provide farmers with a formidable technique to realize higher yields.
"Countries cannot work in isolation and there is a need for partnerships to come up with different combinations of pest management control for hundreds of farmers to be able to benefit," he said.
Dr. Prasanna noted that most technologies fail to scale up to expectations because most farming communities were neither sensitized about the control concept nor were not given access to the packages at the right time.
"There is still the gap of access to information when it comes to input and plant health innovation and services which are critical for scaling up technologies to the farmers especially the rural women and marginalized communities ", he said
As Research organizations, Dr. Prassana who is also Director, Global Maize Program at International Maize and Wheat Improvement Center (CIMMYT) said there is need to develop the technology but once it is done, farmer involvement during the testing was key to success in implimentation.
"In the East and Southern African region, we are working with over 700 farmers on research stations where they test our seeds and we ensure that at least 30 percent of them are women", he explained.
The regional workshop, Dr. Prasanna noted, was critical since partnerships was critical to identifying gaps, engaging and also understanding priorities and bottlenecks in order to come up with better solutions for developing and scaling Integrated Pest and Disease Management (IPDM) .
Godfrey Aseya a breeder and Director of Research for National Agricultural Research Organization (NARO) in Uganda said they are working as a region to identify common key challenges of pests and also the development of IPDM.
This, he noted, comes in the backdrop of efforts by each country in the region to validate technologies that address the FAW, a key pest in the East African region.
In Africa, FAW is estimated to cause 8 to 20 million tonnes of maize losses each year and this is because of little knowledge of the pest and ways of managing it
" we are in the process of identifying varieties that are promising and will soon be released as well as recommending some chemicals for farmers in combination such as bio pesticides and bio control ", he said
He noted that seeking experience and practices from different experts will see them package the technologies that will address the best pest control practices to effectively control FAW across the agro ecology trans boundary.
"We see light at the end of the tunnel and see our work showing some promising results and scores on integrated pest management.
Aseya however noted that farmers are key components in this technology and working with them at the farmer's field in a participatory manner so that they can see it is a win.
He added that the team had also integrated indigenous farming practices as a component of the pest management through the agro ecological management of FAW such as early planting, cultural and mechanical control, Weed manipulation and also Push Pull Technology.
According to the scientists there will be need to for more engagements by all states of where the IPDM project was rolled out to review the outcomes and policy regulations related to pest and disease management in a participatory approach.
Participants at the workshop were derived from National Agricultural Research Institutions, Plant protection organizations and also international centres from Kenya, Uganda, Ethiopia, Zambia, Zimbabwe and Malawi.
Trackback from your site.