CIMMYT and Ambo Agricultural Research Center joined hands to respond to the MLN disease in Ethiopia
Francis Mwatuni and Dr. Suresh,L.M. : From 8-9 August 2019, Ambo Agricultural Research Center (AARC) in collaboration with the International Maize and Wheat Improvement Center (CIMMYT) organized the second-round training on "Maize Lethal Necrosis (MLN) Emergency Preparedness Strategy and MLN Surveillance, Digital Data Management and MLN free seed production at the premises of the center in Ambo town, Ethiopia.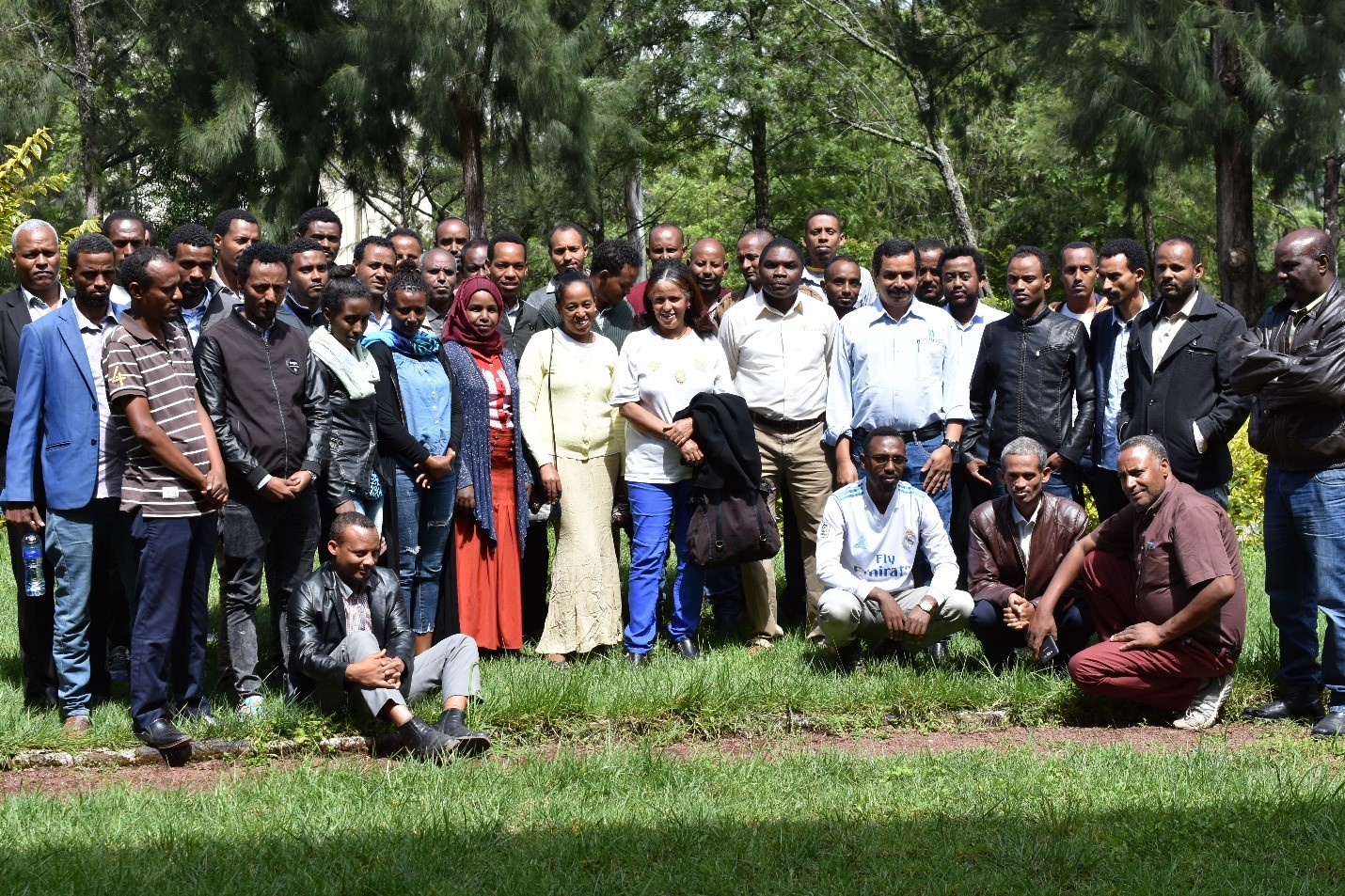 Photo 1: Training participants standing for group photo at the premises of AARC (Photo: Simret Yasabu/CIMMYT)
According to Francis Mwatuni, Project Manager for the MLN Diagnostics and Management project funded by USAID and implemented by CIMMYT, the objective of the training was to equip the participants with knowledge and skills so that they can effectively carry out MLN surveillance using modern digital surveillance tools, effectively monitor the disease by diagnostic methods using the Maize Chlorotic Mottle virus (MCMV) immunostrips and how to produce MLN free seed which is an important aspect specially for seed companies and farmers at large.
The training was designed for National Research institutes, seed companies, National Plant Protection organizations (NPPOs), breeders, extension service and seed certification agencies staff. The training focused on general overview of the MLN Diagnostics and Management Project, current status of MLN in Ethiopia, sampling and Diagnostics and the available survey tools. Other topics include MLN Management options and protocols for MLN free seed production. These trainings were structured as hands on, so there as a theoretical session in a classroom through power point presentations but there were also inhouse and field demonstrations for the participants to internalize the procedures.
Figure 2: During practical session: trainees practicing how to screen the disease in a Laboratory setting as being demonstrated by Dr. Suresh,L.M (Photo: Simret Yasabu/CIMMYT)
Similar training has been done in different countries including Kenya, Rwanda, Tanzania, Zimbabwe, Zambia and Malawi. The training was conducted in Ethiopia, but it was felt that Ethiopia is a big country with a large amount of maize production and was given for the second round.
Berhanu Feyissa, a plant pathologist at Ambo Agricultural Research Center was the lead organizer of this training. According to him MLN disease is getting spread to different parts of the country but now may areas have recorded reduced incidences due to implementation of the available management strategies. Last year, it was low. However, this year surveillance is showing its spread to other areas, said Berhanu. In response to this, he added, various workshops have been organized focusing on the use of combined management methods to limit the occurrence and spread of the disease including cultural and chemical methods and the use of MLN free seed.
Around 40 experts attended this training where majority of the trainees were totally new to the training package. Medhin Gebresilasse is from Addis Ababa. She works at the Ministry of Agriculture and Natural resources at a capacity of seed quality inspection. She said, it is her first time to attend such training focusing on MLN. Among others, She said she learned how to take field survey and how to use digital tool which are very crucial for seed inspectors like her.
Trackback from your site.